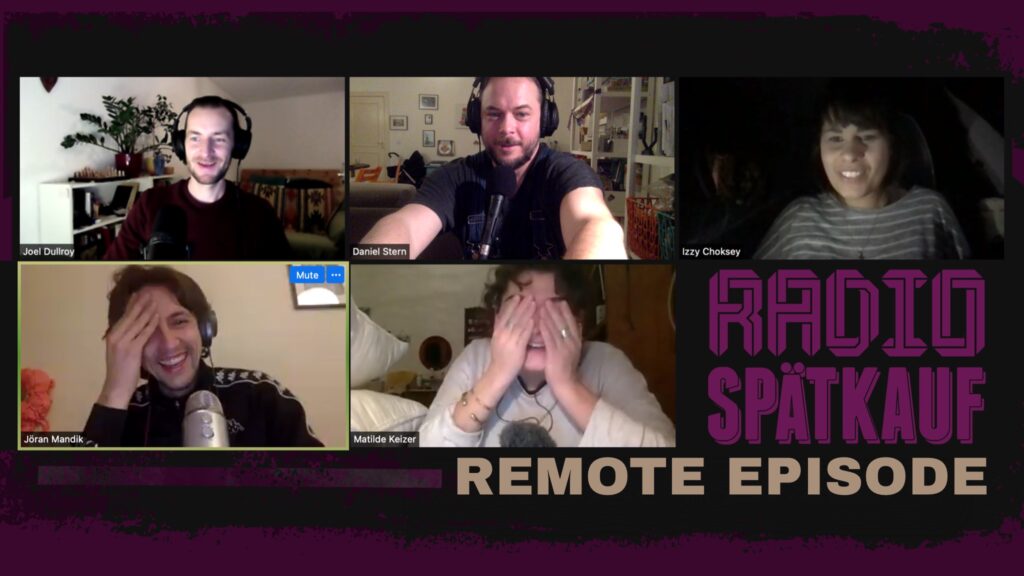 Recorded remotely from Kreuzberg, Neukölln, Rome and England. New Year's Eve is effectively cancelled, with limits of 200 people for indoor events and a ban on dancing in clubs. Much like last year, fireworks have been restricted but not banned outright. Sales are highly restricted and around 50 areas have been declared fireworks free, such as main squares and big streets. Jöran would prefer an outright ban as he now has a dog who will be terrified by the noise.
Berlin's new double-decker buses have gone into service. The top deck is slightly higher, they also have wifi, and USB ports. The BVG has been outfitting older buses with USB as well, noting a reduction in vandalism which according to a BVG spokesman is because "The youth are so busy with their phones, that they hardly get any other ideas." Unfortunately the new buses are diesel powered, an anachronistic choice the BVG blames on the unavailability of double-storey electric buses.
A recent study published by the World Economic Forum, the Boston Consulting Group and Switzerland's University of St Gallen suggests the implementation of a "first class" option for Berlin's public transportation system. According to their models wealthy Berliners currently commuting from low density outlying areas via car would switch to public transportation by €10 bookable seats featuring such luxuries as comfortable seats and reliable internet. We have our doubts.
A property located on Habersaathstraße in Mitte with 100 apartments has been left mostly vacant for years. The owner is Arcadia Estates, a company which has applied to demolish the building, but the city council has resisted, arguing that it should be used as is. This month a group of 30 people without permanent homes squatted the property. Mitte Mayor Stephan von Dassel of the Green party intervened and announced the squatters would be allowed to stay. Celebrations were short lived. City authorities later declared no one could stay there because there were no smoke alarms or fire extinguishers. A donation drive was organized and fire safety equipment was ready to be installed, but that wasn't accepted. Everyone was evicted, in sub-zero temperatures. The Green party mayor stated that places had been found for them in other shelters.
The SPD's Fraziska Giffey is Berlin's new mayor. Giffey is reunified Berlin's first elected woman mayor, but not the first woman to run the city. Louise Schroeder ran the city from 1947 to 48, though she was appointed rather than elected. And East Berlin also had a woman leader, Ingrid Pankraz, for a few days in 1990. These women have been ignored by most media covering Giffey's election.
More than half of BER airport's "travelators" aka moving sidewalks are out of action. ​​Most of the travelators and escalators were installed in 2011 and sat unused for almost a decade. The hardware deteriorated, making them unusable. Now they have to be replaced.
Thank you to everyone who listens. We appreciate the audience and the community. If you would like to help keep this project viable we appreciate financial support. Become a monthly supporter or make a one time donation at https://www.radiospaetkauf.com/donate/
This episode was written produced and recorded by Joel Dullroy, Jöran Mandik, Daniel Stern, Izzy Choksey and Matilde Keizer.