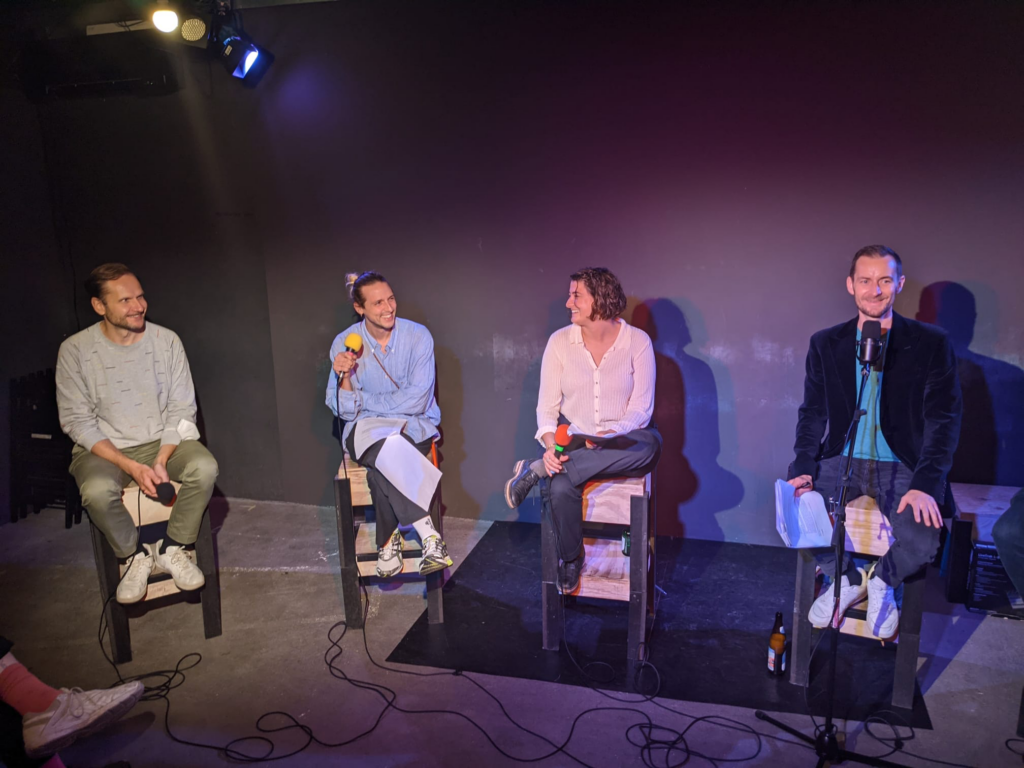 The Berlin election results could deliver a shock result: instead of the current green-left coalition, we could end up with conservatives who want to build on Tempelhof, expand highways and stop rental reforms. We'll terrify you with the worst-case scenario.
Instead of finishing the A100 autobahn, let's turn it into a giant urban farm. That's the latest mad idea from Paper Planes e.V., the dream team behind the Radbahn project. We talk to Perttu Ratilainen about how we could grow veggies on the highway. More at: https://www.morgenfarm.berlin
Not vaccinated yet? Now you can't eat at many restaurants or go to events. The 3G rule has been tightened to 2G – only immunized people can enter many places. Tests are fast becoming obsolete.
The Humboldt Forum is about to open a new exhibition of artefacts stolen by German explorers and colonialists. We meet Virgil Taylor from the Coalition of Cultural Workers Against the Humboldt Forum (CCWAH). He explains what's wrong with the reconstructed city palace, outside and in. More at: https://ccwah.info
The Berlin Podfest is on October 23-25, organized by our own Daniel Stern. Attend, participate or just listen: https://www.sterndaniel.com/podfestberlin
This episode was hosted by Matilde Keizer, Jöran Mandik, Joel Dullroy and Daniel Stern.
Thanks to all our supporters! You can donate to keep us going here: http://www.radiospaetkauf.com/donate