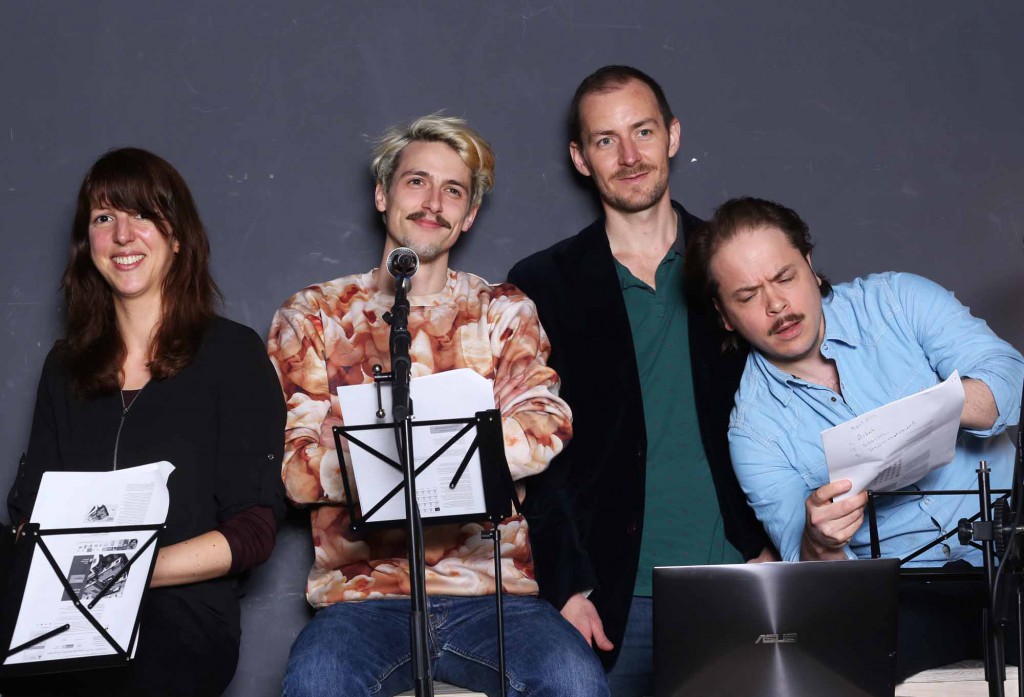 Radio Spaetkauf is Berlin's English-language news show, keeping international residents informed about local politics, public transport, urban development, culture, bicycles, bars and more.
The show is written, produced and presented by Joel Dullroy, Maisie Hitchcock, Jöran Mandik, Daniel Stern, Izzy Choksey, Matilde Keizer, Sebastian Filip and Anne-Marie Harrison.
Support Us:
It takes a lot of work to bring you the news! We currently spend over 80 hours each month reading local newspapers, conducting interviews, writing scripts, recording, filming, editing, uploading and promoting each show.
We receive a small contribution from RadioEins to produce our short shows. But it isn't enough to cover our costs or pay for our time. We need your support to keep Radio Spaetkauf online! Please consider becoming a regular supporter by visiting our campaign on Steady.
Contact Us:
E-mail: hallo(at)radiospaetkauf.com
Tweet: @radiospaetkauf
Insta: @radiospaetkauf
Phone: +49 151 22 88 3212 (Joel Dullroy)
Listen: Subscribe to the podcast on iTunes on Spotify and all podcast platforms.