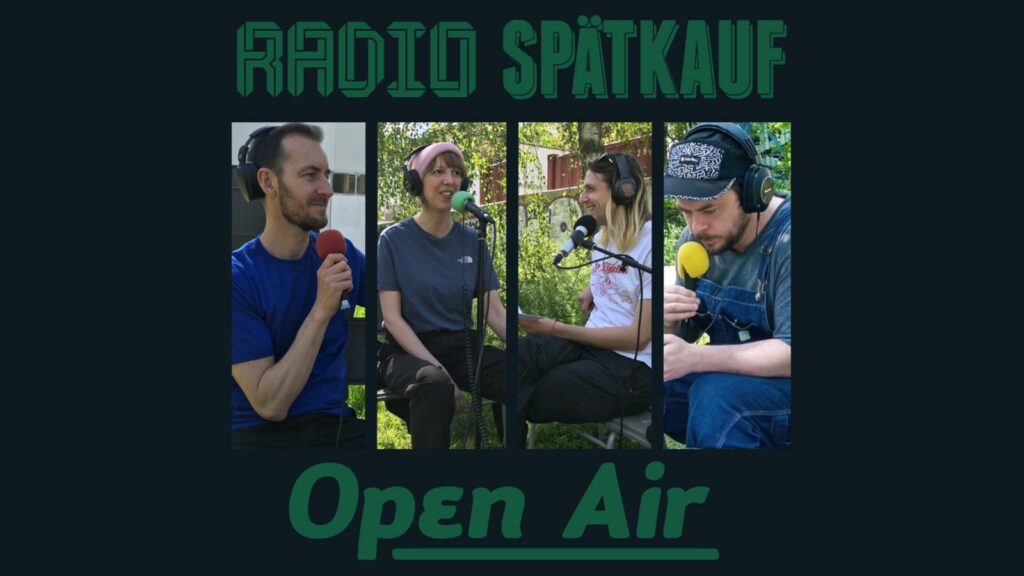 Everything is reopening. We're shooting up on vaccines, getting nose-gouged in strange places – and loving it. And best of all – Maisie is back! We're recording in a garden in Kreuzberg, accompanied by the birds and the breeze.
Coronavirus testing centers are popping up faster than bubble tea shops. There are more than 1000 stations in the strangest locations – converted restaurants, bikes, basements. Is this creative capitalism, or a state-funded stimulus? The government is paying €12 per test. Some of that money is going amiss. Joel witnessed some test centers sending results without actually performing the tests, and others using incorrect personal data.
Our guest Nik Kaestner, a spokesman for Volksentscheid Berlin Autofrei presents their goal of removing cars from within Berlin's S-bahn Ring. This would create the world's largest car-free zone. The idea has gained a great deal of support from cyclists and pedestrians. Nik says even the 1.3 million car owners will be happy when they see the improvement. The initiative's website's English language version is here: http://volksentscheid-berlin-autofrei.de/index.php?lang=en
It's time to ban schokoküsse, the chocolate marshmallows with a racist former name. Their continued existence allows racists to use them as a vehicle to attack Black people. A man attacked in the chocolate aisle in Aldi on Grenzallee in Neukölln by a white man, who used a box of chocolate kisses as a pretext for racial abuse. Changing the name (only in 2005) wasn't enough: choco kisses have to go.
Berlin voters are being asked by the SPD to elect a mayor who has resigned as a federal government minister over a PhD plagiarism scandal: Franziska Giffey. She has quit the federal cabinet in anticipation of losing her degree. But she's still the SPD's mayoral candidate for the upcoming election.
Local sports: Berlin's two football teams had very different Bundesliga season campaigns. Hertha played a terrible season, narrowly escaped dropping out of the Bundesliga, and fired some staff over racist comments. Union Berlin, however, had a fantastic year, finishing 7th overall.
Today's episode of Radio Spaetkauf was made with financial support from Wander. If you are looking to discover and explore the great places in Berlin check out Wander. Wander offers immersive audio experiences in locations all over the city. Visit places you always wanted to go and others you didn't even know existed. Wander suggests their audio experiences at Teufeslberg or the Neukölln Wochenmarkt on Maybachufer. Listen now for free at https://www.getwander.app/
Cohost Daniel Stern has a show live online Friday night via Comedy Cafe Berlin. Tickets and info at https://www.comedycafeberlin.com/event/night-show-berlin-live-from-ccb/
Thank you again to https://www.getwander.app/ for their support. On Insta at https://www.instagram.com/getwander.app/ Apple Podcasts at https://podcasts.apple.com/de/podcast/wander/id1545586440?l=en
And Spotify at https://open.spotify.com/show/6JLLnFuFwYLEtWYXsp3veI?si=FGr5XzAqS6aN8gCXWKzHUw&nd=1