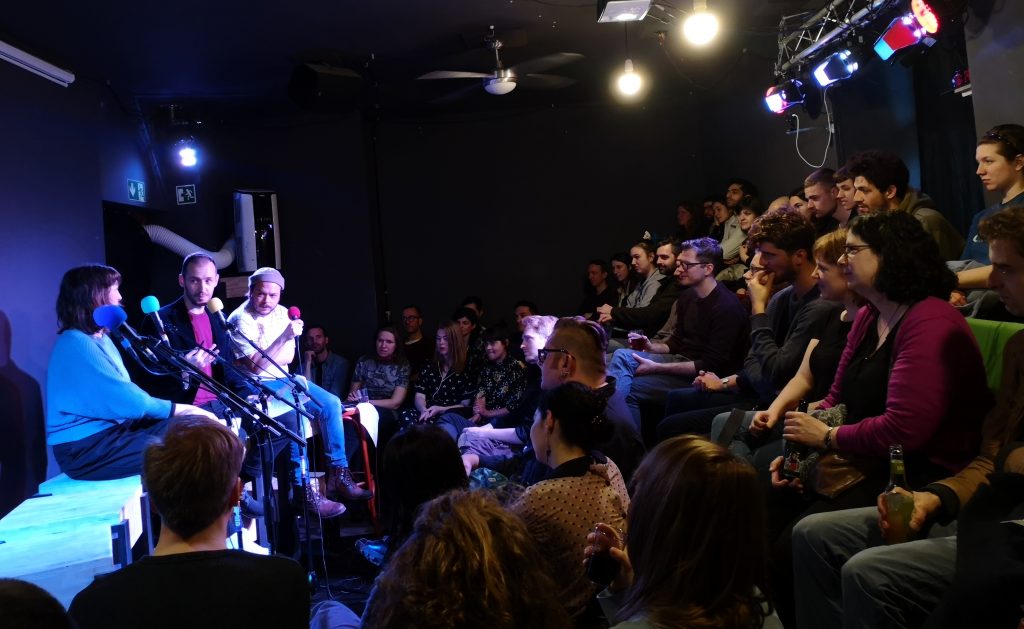 Why does the BVG allow its U-Bahn stations to be used as heroin hotspots? Several stations seem to have been abandoned to drug dealers and addicts. Schönleinstraße is the centre of the problem. The BVG says it sends security guards there regularly, but we've rarely seen them. What's to be done?
Forget Brexit, things are getting interesting in Berlin! The conflict between renters and landlords is getting serious. A campaign to seize corporate-owned apartments starts on April 6. Signatures will be collected for the Deutsche Wohnen & Co Enteignung campaign. Supporters say it would cost €18 billion, and could be funded by rental payments alone. Opponents say would cost double. The mayor Michael Müller is against it, saying it would be a "fatal signal to businesses" – which, of course, is the whole point of the campaign. Find out more at https://www.dwenteignen.de
Lawyer Daniel Halmer from Wenigermiete joins us to talk about how he's helping Berliners cut their rent by hundreds of euros a month. His website helps you check if your rent is above the legally allowed amount, and helps you challenge it to claim a reduction. In one case, a student WG had their rent cut by €700 a month. Check it out at www.wenigermiete.de.
What's wrong with Harz IV, Germany's welfare system? It spends more money trying to punish job-seekers than it collects in fines. Helena Steinhaus from Sanktionsfrei tells us about a citizen-run experiment to compensate people who have their welfare payments cut. It seeks to replicate the effect of a minimum basic income. Sakntionsfrei needs more crowdfunding to help cover their costs. Chip in at www.sanktionsfrei.de
Meet Izzy and Pip from Sistrionics, a Berlin-based podcast about "feminism, the defeat of patriachy, pregnancy and the many reasons we hate Brexit." They tell us about Germany's less-than-progressive approach to abortion. Listen to their show on Soundcloud and Itunes.
The European Parliament elections are coming up on May 23. To participate you need to be an EU citizen and register to vote in Berlin. Download this form: https://bit.ly/2R65Y59
And take it to one of these addresses: https://bit.ly/2RW1orl
Mobile Kino tonight presents Odorama a cult cinema classic from legendary culture master John Waters. Guests will get a scratch-and-sniff to smell along with the movie. Get along to Grießmühle tonight – April 1, 2019! https://bit.ly/2WBYwh9
Subscribe to Radio Spaetkauf on iTunes.
Support us with a monthly donation!