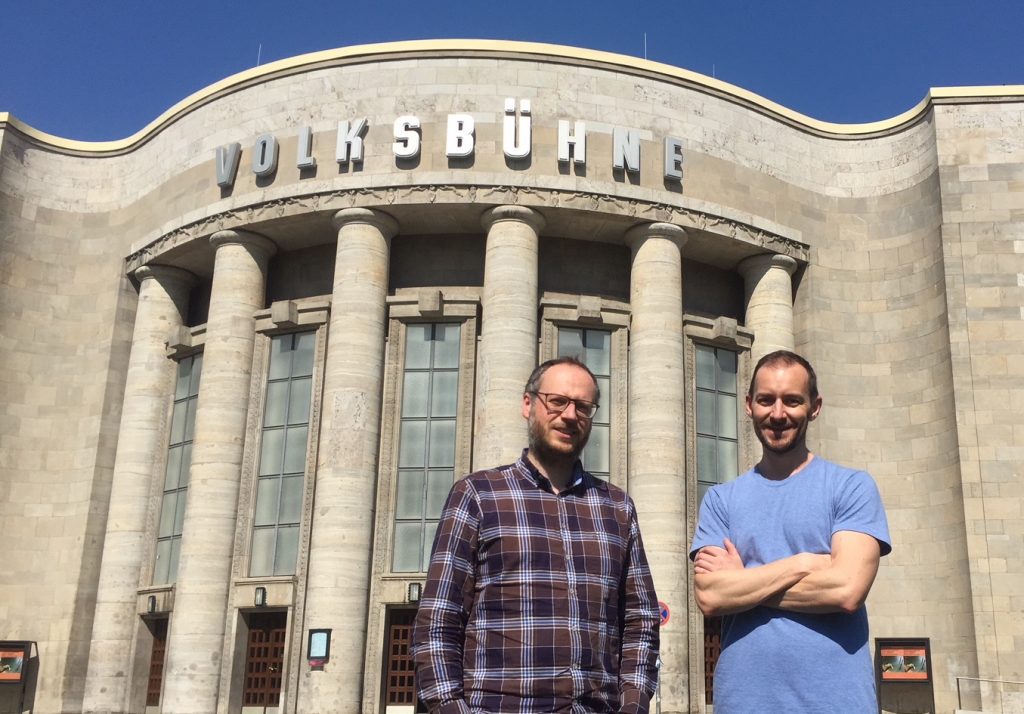 Chris Dercon has resigned from the Volksbuehne Theater, just six months into the job, and following a lot of fuss over his appointment. It seems he had failed to secure enough sponsorship money to pay the bills. Joel says he wasn't given a fair chance. Konrad says he was always wrong for the job.
The AFD tried to shut down Berghain, complaining about the strange hours, sex and drugs, bad music and exclusive door policy. The AFD representative Sybille Schmidt used to run a punk club. The party later backed down from the proposal.
The U-Bahn network has a special alarm system in the case of a flash flood in the tunnels. It could have to be activated if a skyscraper being built on Alexanderplatz breaks the water table and floods 17 stations on the U2, U5 and U8 lines. Züruck schwimmen, bitte!
It's garden season, but if you want a kleingarten plot on the edge of town you'll have to wait three years. There are already 12,000 people on a waiting list for one of 70,000 gardens.
Come to our live recording of the next episode of How To F#€k Up an Airport. It's on Sunday April 29, 6pm, at Prachtwerk in Neukölln.
This episode was presented by Joel Dullroy and Konrad Werner, and brought to you by RadioEins.
Subscribe to Radio Spaetkauf on iTunes.