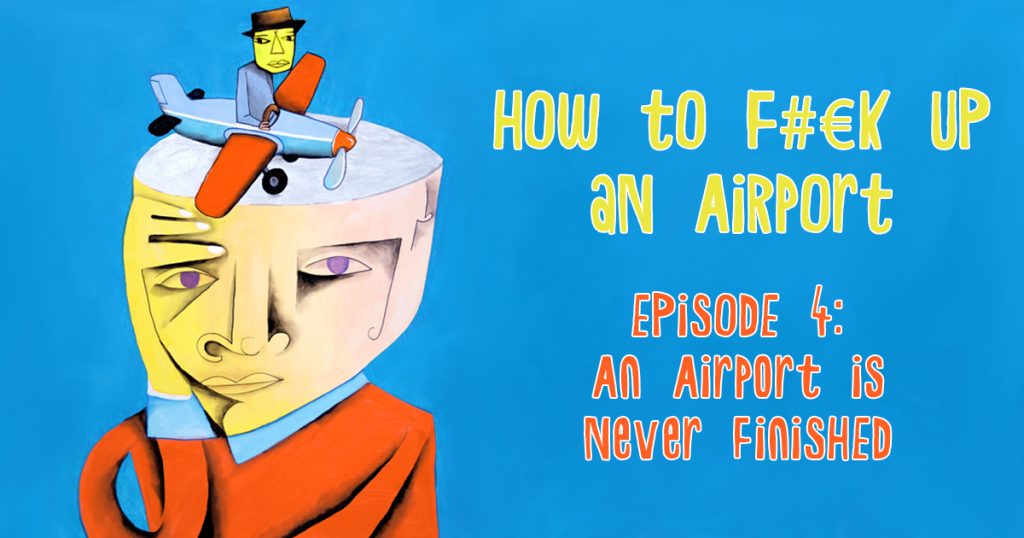 A special live recording of the fourth and (maybe) last episodein our BER series. Join us for a tour of all four of Berlin's under-construction, out-of-use, falling-apart and over-capacity airports. Each has had a part to play in the story of how Berlin fucked up an airport.
At BER, we hear the airport company's side of the story: damn high regulations got in the way, they say. Tempelhof is closed, Tegel is operating precariously, and only socialist-built Schönefeld is muddling through. The end is in sight – October 2020. But even now Berlin is planning to double BER's floorplan and build a new government terminal.
BER critic Dieter Faulenbach da Costa tells us the building is rotten to the core and should be scrapped. "I am convinced this airport can never open. They should pray for a miracle."
We are joined on stage by Martin Delius, the former Pirate Party politician who led the Berlin parliamentary investigation into BER. Who was responsible for BER? All Berliners, he says. We ignored warning signs and re-elected incompetent politicians.
This episode was recorded live on stage at Prachtwerk Neukölln on Sunday April 29, with audio support from Craig Schüftan from Ducks.
How To Fuck Up An Airport is presented by Radio Spaetkauf and RadioEins.
Producer: Joel Dullroy
Presenters: Joel Dullroy, Maisie Hitchcock, Jöran Mandik and Daniel Stern
Music: Ducks!
Artwork: Jim Avignon
Subscribe to Radio Spaetkauf on iTunes.