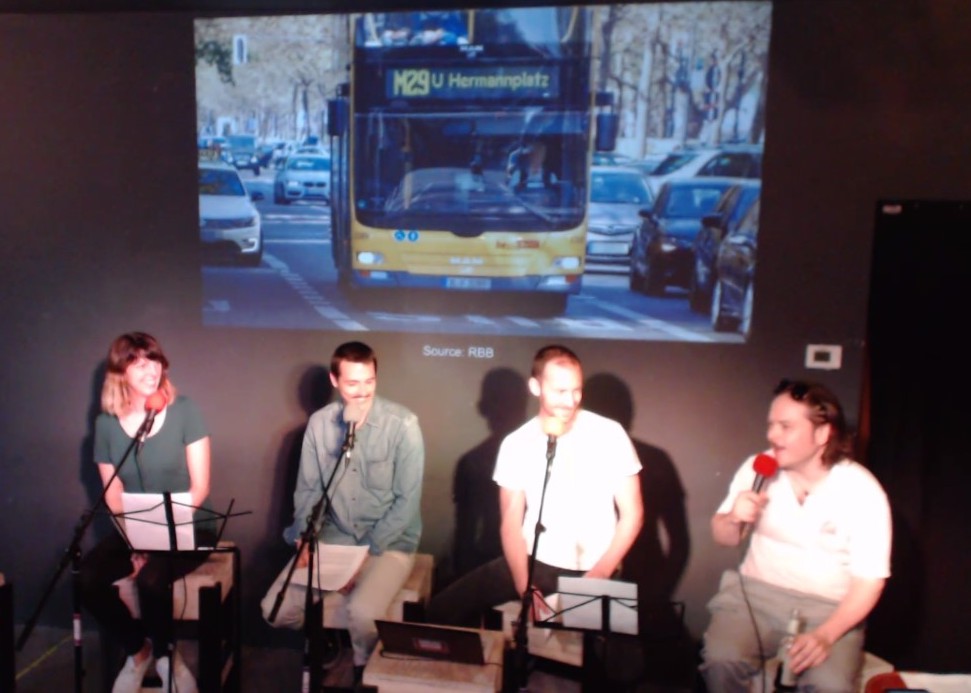 The new TV series 4 Blocks depicts Arabic criminal networks in Neukölln. But fiction isn't far off fact. We interview 4 Blocks writer Hanno Hackford about the real stories behind the show. You can see the show on TNT, or watch it with English subtitles at Mobile Kino.
Are you scared of lakes? Can't join in the summer trips to Brandenburg? Author Jessica J. Lee decided to get over her fear of still water by swimming in a different lake every week, including winter. She joins us to give her tips on how to brave the cold. You can find her articles at: http://www.slowtravelberlin.com/wild-swimming-in-berlin/
Berlin's months-old Lidl Bike shared cycle system has deteriorated quickly due to vandalism, leaving Joel disappointed in his fellow citizens. The new rival Nextbike system has now launched, as have a new category of shared transport – shuttle buses. One shuttle company promises to get you from Rosenthaler Platz to Kottbusser Tor for €0.25.
In airport news, Sixt car rental company is being fined €30,000 for interfering in the Tegel referendum by offering €10 vouchers to petition signatories. And the BER boss has taken a philosophical approach to the new airport's delays: "An airport is never finished."
This episode was recorded at Comedy Cafe Berlin on May 21, with hosts Jöran Mandik, Maisie Hitchcock, Daniel Stern and Joel Dullroy.