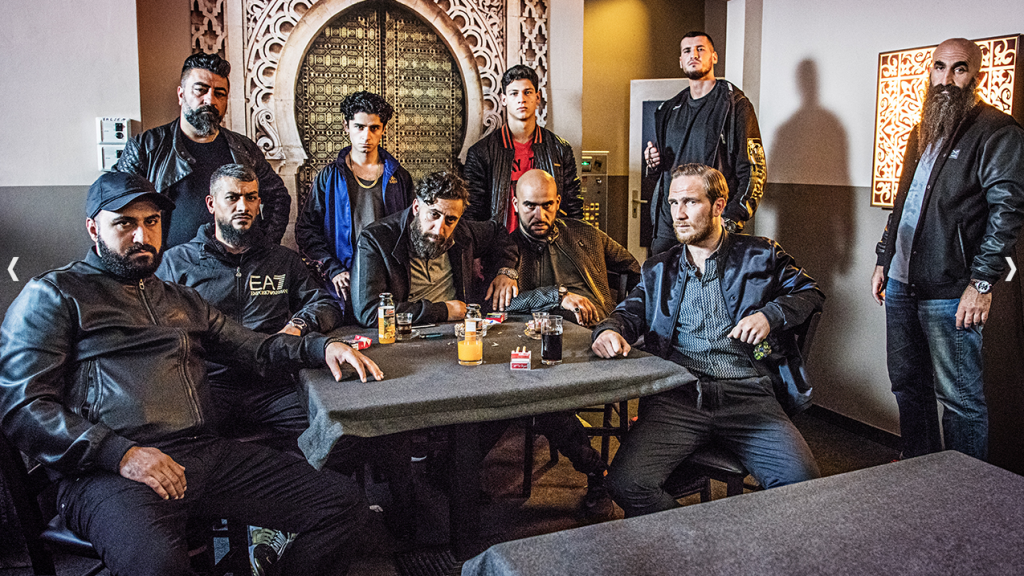 On our last episode we interviewed 4 Blocks writer Hanno Hackford about the fictional Arabic gangs depicted in the TV series. The show is based on real stories of gang violence. Here's one we found in last week's newspaper showing that fiction isn't far from fact:
Berliner Zeitung – May 18, 2017
Beaten to death: masked attackers kill a family father. Background: a fight between two Arabic clans over €100,000 euros.
Ali O. left his three-storey house in Britz at At 7.55am. Two masked men hit him with fists and a baseball bat in the head. They struck until he lay motionless on the ground. Many witnesses saw the attack, including a child who stood close by.
The attackers fled into bushes. They must have been spying on the 43-year old, as they knew when he would be leaving the house to take his child to school.
In the neighbourhood rumours are going around about a fight between two criminal members of Arabic Großfamilien – or clans. Police will not confirm the suspicions.
It is speculated that Ali O. had given a loan of €100,000 euro to Family R., who were not prepared to pay the money back. The situation escalated. Possibly the debtors had wanted to give Ali a lesson, but not kill him. Many in Family R. now fear a deadly payback from Family O.
"I fear for my life," said one person. "This could cause a family slaughter. Such things have happened before."
The man who borrowed the money often caused problems for his brothers. In the past there were frequent bloody disputes between the clans, often ending in murder.
Ali. O was described as quiet and friendly man who moved to the area after separating from his wife, with whom he has three children. But he wasn't nice to everyone. In summer, Ali. O had sprayed teargas inside a doctor's office in Leinestraße after arguing with another patient.
Source: Berliner Zeitung