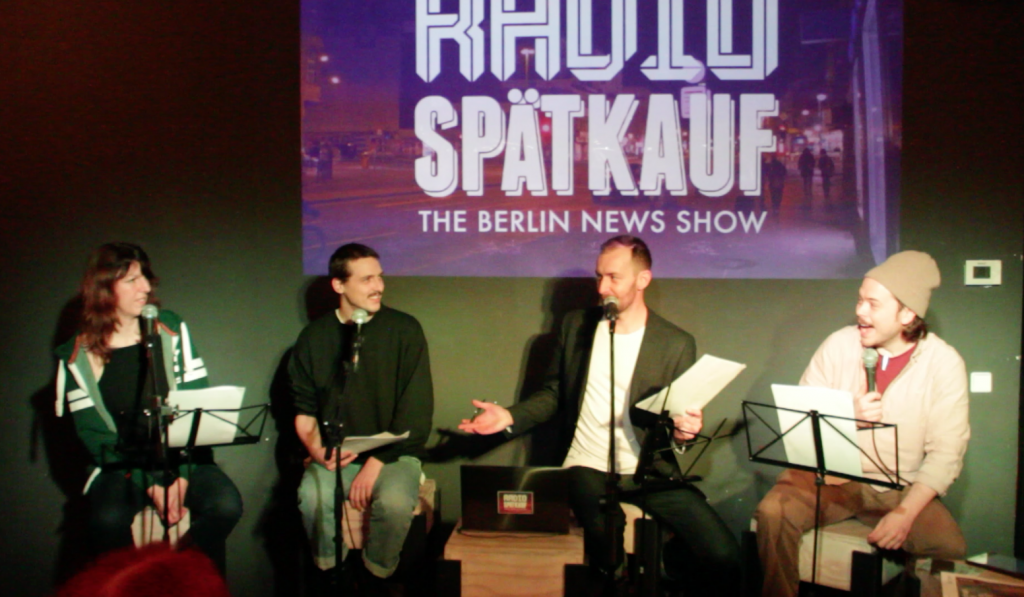 How to make Berlin's buses run faster? The city has set up a taskforce to come up with ideas. One of them is to allow passengers to board on the rear doors to save time. The BVG doesn't like the plan. Our own Dan Stern has a few suggestions for the taskforce, one involving the to-be-constructed Wippe see-saw monument.
Two major transport tunnel projects are delayed due to groundwater flooding – no surprise, since Berlin is built on a swamp. The S21 connection between Gesundbrunnen and Hauptbahnhof, and the U5 extension under Museuminsel are both experiencing water problems. Again, Dan has a suggestion – an underground ferry system.
Berlin's latest anti-gentrification protest is against the eviction of Cafe Filou, a French bakery in Kreuzberg being kicked out by British investors who don't like the croissants. Could more of these kinds of investors be on their way to Berlin with the planned relocation of Lloyd's bank to the German capital?
Radio Spaetkauf is a listener-supported podcast. If you like the show, why not donate a small monthly amount to keep the news coming? Go to: www.radiospaetkauf.com/donate
This live show was presented by Maisie Hitchcock, Jöran Mandik, Joel Dullroy and Daniel Stern. Recorded live at Comedy Cafe Berlin on Sunday Feb 19, 2017.