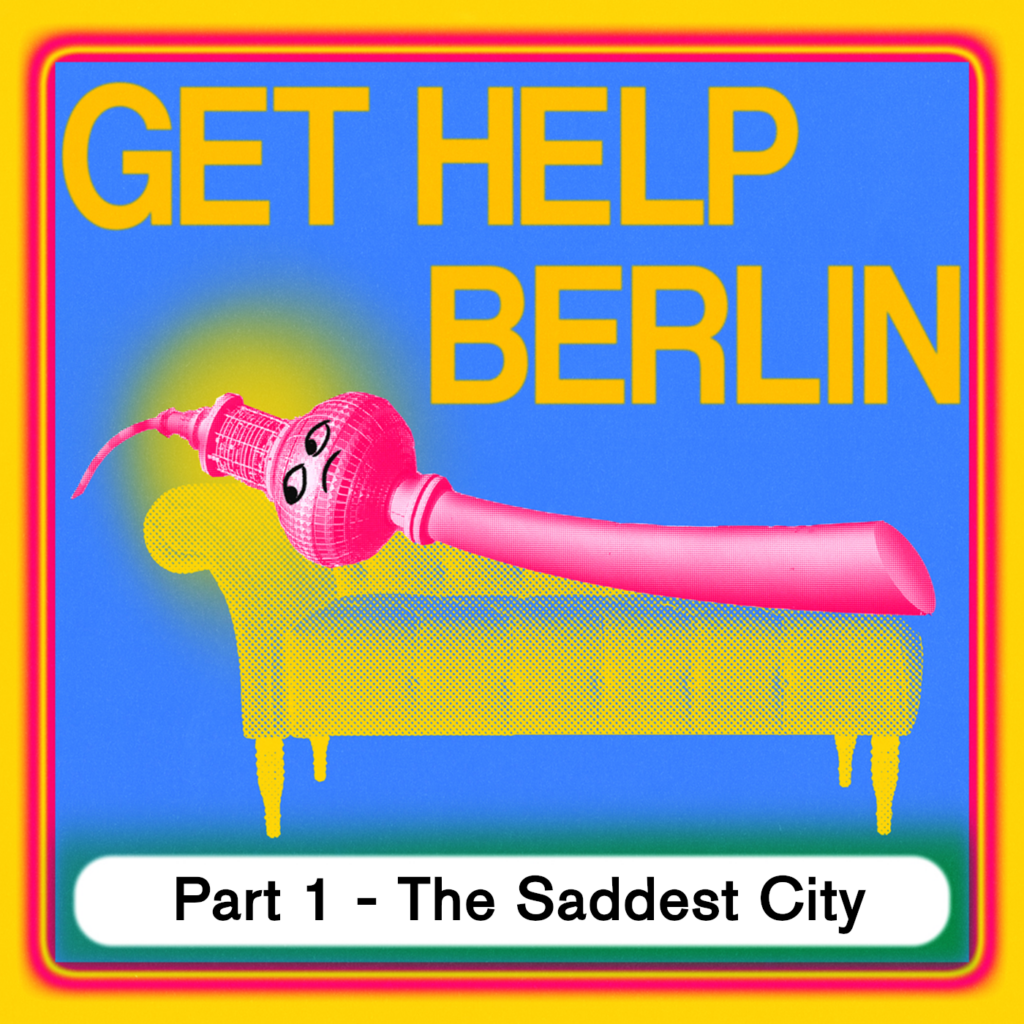 Jöran has just started looking for a therapist and can't believe how impossible it seems. Matilde is in therapy and still gets anxiety recalling her search.
On this episode they swap stories and explain the basics about Germany's mental health system. They talk to several people who've done it all before. And they explain the first steps to take.
Want to share your story? Write to us here at hallo@radiospaetkauf.com or leave a voice message here.
Terminology:
Gesetzliche Krankenkassen: Statutory health insurance funds, Germany's publicly-mandated privately-run insurers, covering around 90% of residents. They fund some mental healthcare costs for members.
Kassensitze: An insurance-funded therapy license for therapists.
Sprechstunden: Trial sessions.
Akuttherapie: Crisis session.
Therapieplatz: Ongoing sessions paid for by health insurance.
Types of Therapy:
Psychoanalysis: The original Freudian analysis.
Tiefenpsychologische fundierte Psychotherapie: Classic talk therapy, finding out where patterns and issues come from.
Verhaltenstherapie: Cognitive behavioural therapy, working on changing your behaviour.
Systemische Therapie: A combination of talk therapy and cognitive behavioural therapy.
EMDR: Eye movement desensitization and reprocessing, especially for PTSD.
Show Notes:
Georg switched health insurers to get timely access to care (he's now with BKK-VBU). He also frequently called the Berliner Krisendienst: http://www.berliner-krisendienst.de
Jöran tried Berlin Institute for Psychotherapie and Psychoanalyse (BIPP): https://bipp-berlin.de/
Others went straight to a Hausarzt (a general doctor). But you can get an initial assessment appointment by calling: 116 117.
Credits:
Get Help Berlin is created, written, produced and presented by Matilde Keizer and Jöran Mandik. Additional production and writing by Joel Dullroy and Anne-Marie Harrison. Music is by Ducks! and Tom Evans. Artwork is by Molly Rose Dyson. This is a production of Radio Spaetkauf, Berlin's news podcast.
Please support us with a one-off or monthly donation! https://www.radiospaetkauf.com/donate/