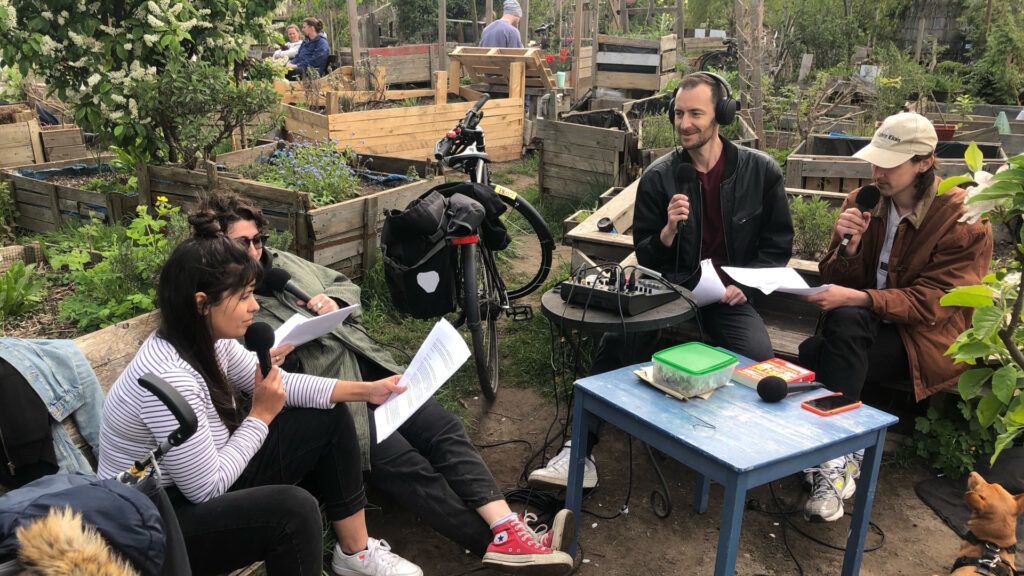 What's left of revolutionary Berlin? On our outdoor May Day special, we ask author Nathaniel Flakin whether there's still enough activists to keep Berlin interesting. On a weekend when Berlin's mayor Franziska Giffey gott egged, activists squatted an empty hostel and thousands of people joined big marches, Nathaniel says May Day isn't dead yet. Ask your bookshop to stock his new book Revolutionary Berlin – A Walking Guide.
As Russia's war rages in Ukraine, Berlin's Green Party wants the city to prepare our U-Bahn stations to use as bomb shelters. But some tunnel experts say the stations aren't deep enough, while old WWII bunkers are now art galleries.
Get ready for a summer of train travel with the €9 nationwide monatskarte, valid on all local and regional trains. Izzy says the three summer months are usually known as 'car season'. She hopes the experimental period will deliver data to convince politicians to permanently reduce public transport ticket prices.
This episode was recorded outdoors in the Tempelhof community garden in the afternoon of May 1, 2022. Hosts: Izzy Choksey, Matilde Keizer, Jöran Mandik and Joel Dullroy.
Support us with a donation! Go to: https://www.radiospaetkauf.com/donate/