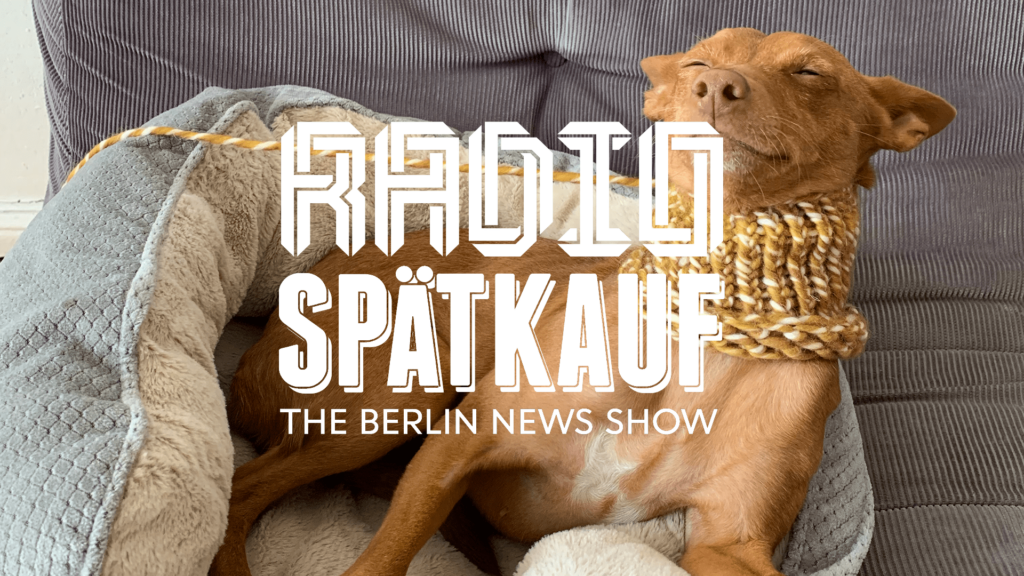 The BVG has reinvented the concept of time. Ticket checkers no longer go undercover. Tempelhof art show boycott explained. Dog poisoning scare.
A huge art exhibition inside Tempelhof airport has gained millions in public funding. But Berlin artists say it's suspicious. The so-called Kunsthalle Berlin is sponsored by big property investors, got public money without an open process, and doesn't include Berlin artists. We talk to Zoe Claire Miller about the controversy behind the exhibition. More here.
Dog owners in Berlin are terrified of a possible poisoner after at least one dog died in suspicious circumstances. Jöran is among the worried. There's not one but two apps for people to report possible poisonings – Dogorama and GiftkoderRadar.
A climate change protest group called Letzte Generation has been causing traffic chaos in recent weeks by occupying autobahns. Some glued their hands to the asphalt. Angry drivers and BSR rubbish collectors attacked the protesters, then police arrived and charged them with crimes. They're campaigning for food security, pointing out the risk to humans of climate change.
The BVG has altered the concept of time. Instead of displaying 'mins' to the next train on digital signs, it's using the prime symbol: ′ (not an apostrophe). The BVG said it needed to make space for a wheelchair symbol. But does everyone recognize the prime as a sign of the time? Also, BVG ticket inspectors will no longer work undercover, but will wear blue vests to be clearly identified. It's the end of an era for Berliners trained to spot suspiciously dressed passengers with large pouches.
How reliable is your COVID-19 test? Possibly zero percent, according to a website to compare Schnelltests. Matilde and Dan spent the past weeks analysing their analysers at: www.schnelltesttest.de
Gym members who were charged during the pandemic could get some of their money back. A group lawsuit is suing fitness centres for failing to offer refunds. Join in at: https://www.fitnessstudio-erstattung.de
This episode was presented by Izzy Choksey, Matilde Keizer, Joel Dullroy, Jöran Mandik and Daniel Stern.