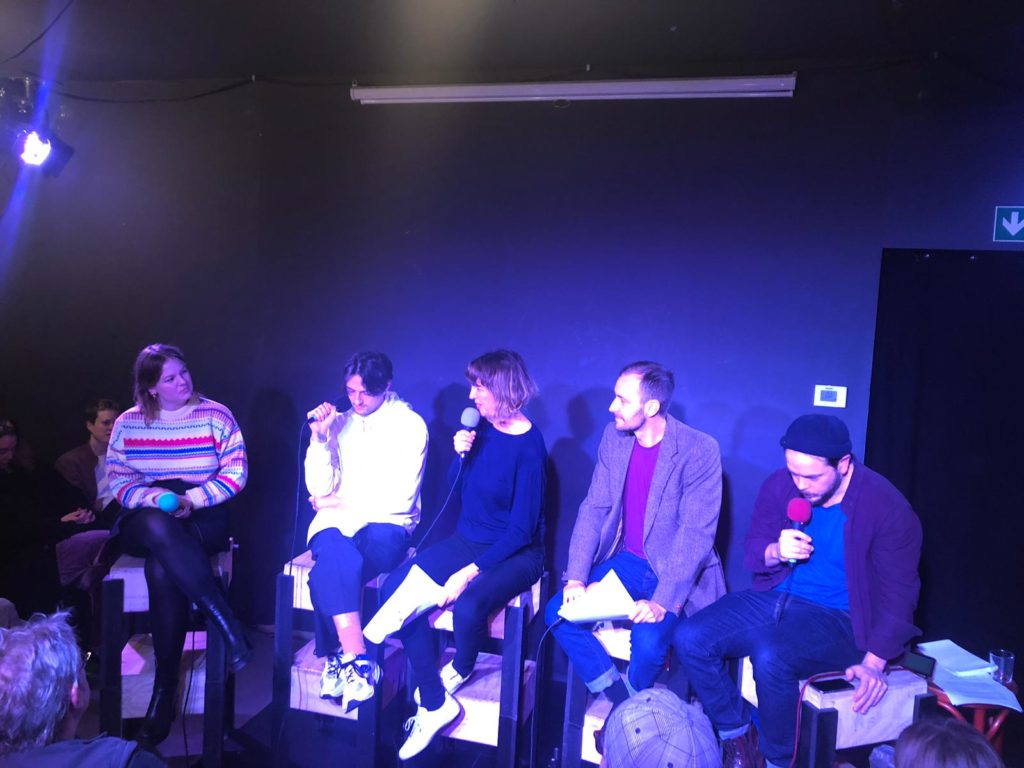 Berlin's favourite free coworking space also has books. We meet Juliana Pranke from the ZLB, Berlin's central library. She tells us the secrets of the Bibliothek: You can borrow art to hang on your wall, digitize vinyl and stream films online. Why don't you have a library card already?!
The revolutionary Mietendeckel has started. It applies to all tenants, even subletters in WGs. Find out more on our spin-off podcast Rent Freeze. The next episode is landing soon.
Berlin Mayor Michael Müller says he'll quit before the next election. Joel reviews his political flops: the Tempelhofer Feld building plan, the Olympic Games bid and his opposition to the rent freeze.
It's Berlinale time, but there's another important film festival coming up: Berlin Feminist Film Week. We meet founder Karin Fornander, who says we should stop giving the Academy Awards such importance: it's decided by a jury of mostly old white men.
In the wake of the terrible Hanau racist attack, Dan Stern gives an emotional acknowledgement that our show doesn't do enough to reflect racial diversity, and that most Berlin expats live in a mostly white bubble. We pledge to try to expand our racial inclusivity.
Thanks to Tom Evans for sound engineering, and Comedy Cafe Berlin for hosting our show.
Hosts: Maisie Hitchcock, Jöran Mandik, Joel Dullroy and Daniel Stern.
Support us with a donation! https://steadyhq.com/en/radiospaetkauf