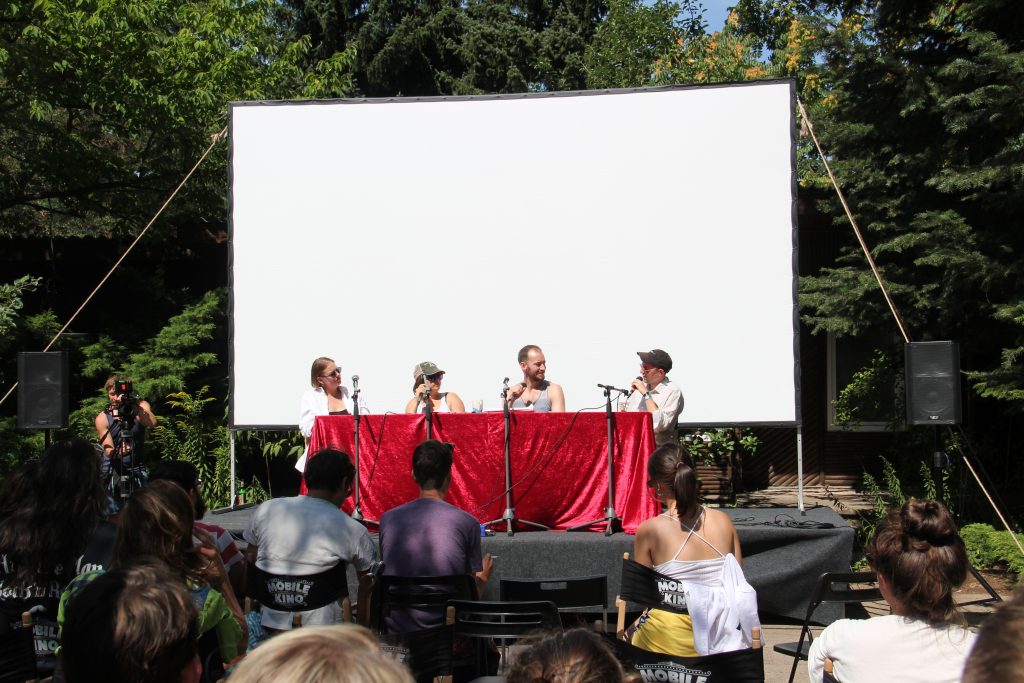 Our annual outdoor recording at the Mobile Kino Lakeside Film Festival at Klingemühle in Brandenburg. Now in its fifth year, the event many improvements – a new name, a new stage, more guests and more fun all round.
Like playing card games while camping? Our guest Julia Weiss tells us what it's like to work for a card game company. Julia is the lead writer for Cards Against Humanity, as well as a cast member on the podcast The Improvised Star Trek. "If our goal is to live in a post-capitalist space future, watch Star Trek," Julia says. Caroline's review of Star Trek: "A lot of ambient music and three-dimensional board games."
Berlins's garden plots are being targeted by property speculators. Investors are snapping up Kleingarten hoping the city will allow them to build apartments. One such investor is an alleged crime gang from Neukölln. Police recently seized 77 of their properties worth €9.2M, including garden plots. It's alleged the real estate was bought with the proceeds of a spectacular bank robbery.
Temperatures hit 38.5°C in Berlin on August 9, just short of the record. BSR, the city's street cleaning service, plans to spray the roads with water to cool things down – though some think it might make the city more humid and uncomfortable.
hich side should cyclists pass a right-turning vehicle? Our guest asked the question after being stopped by police for passing a car on the right-hand side. Was she in the right? We get the answers.
Hosted by Joel Dullroy, Jöran Mandik and Caroline Clifford.
Subscribe to Radio Spaetkauf on iTunes.