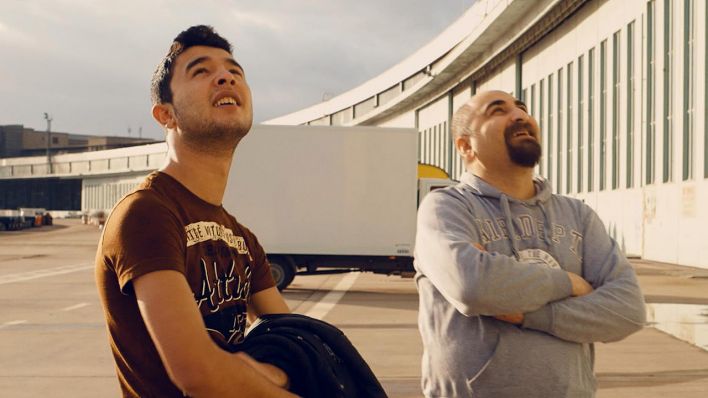 Film director Karim Ainouz tells us what life was really like for refugees living in Tempelhof airport. His documentary "Zentralflughafen THF" was filmed in the camp, which recently closed.
Could public transport in Germany soon be free? The federal government suggested it as a way of reducing air pollution from diesel cars. What would Berlin be like if dirty cars are banned? Should car manufacturers be made to pay for cheating and lying?
Maisie says Berlin's U-Bahns are filling up with more passengers. That might be because the BVG has cut costs and failed to order enough trains. They're now allowing graffiti-tagged carriages to stay on the tracks.
This episode was recorded live at the Comedy Cafe Berlin on Sunday February 25, 2018. Hosts: Maisie Hitchcock, Joel Dullroy and Daniel Stern.
Image © Juan Sarmiento, Luxbox films.
Subscribe to Radio Spaetkauf on iTunes.