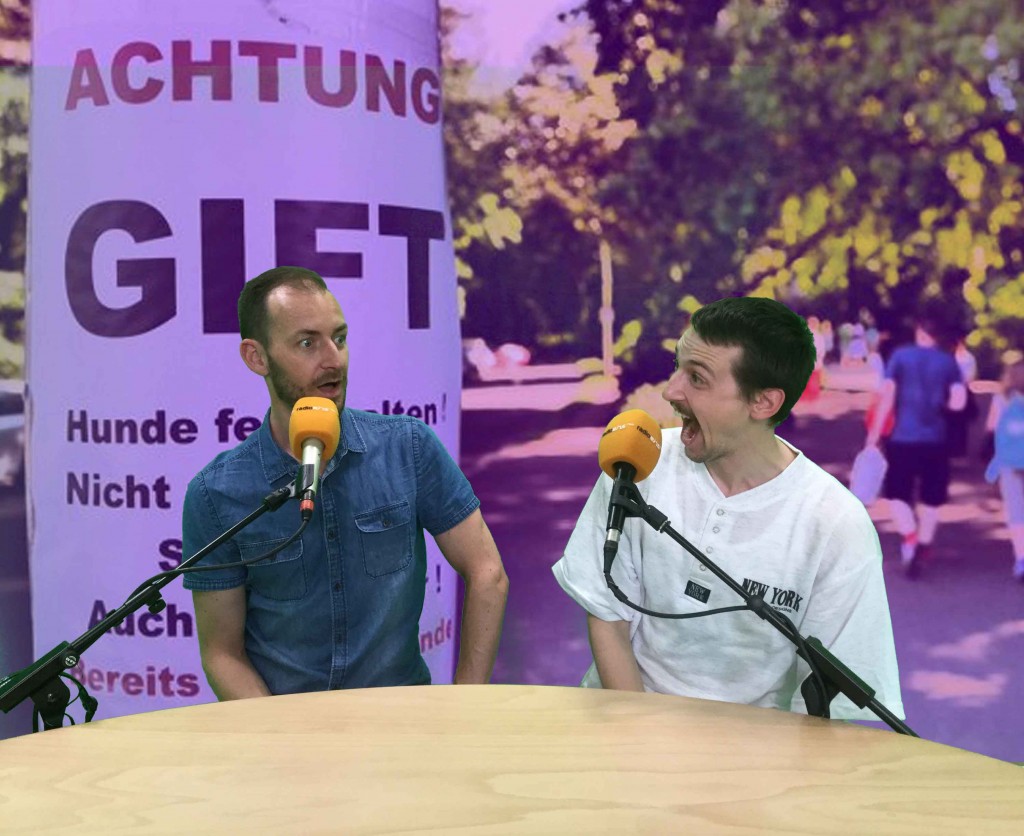 There's been a spate of mysterious dog deaths around the Tegeler See. The cause is unclear – either a dog hater leaving poisoned food, or a bloom of dangerous blue algae in the water. Swimmers are also advised to avoid the Tegeler See, Berlin's second biggest lake.
It has been almost a year since a new law was introduced forcing dog owners to carry a plastic poop bag or face a €35 fine. But so far not a single fine has been issued. The law's vague description of "suitable material" for poop collection could be at fault.
There's a debate over whether a crucifix should be placed on top of the dome of the new Stadtschloss, or Humboldt Forum. Another suggestion is to install the word "Zweifel" (doubt) on the building. Joel's preference? No cross, no doubt, no Stadschloss at all.
Come along to our next live recording, Sunday June 18, 17.30, at the Comedy Cafe Neukölln.
This episode was presented by Jöran Mandik and Joel Dullroy, and brought to you by RadioEins.
Subscribe to Radio Spaetkauf on iTunes.