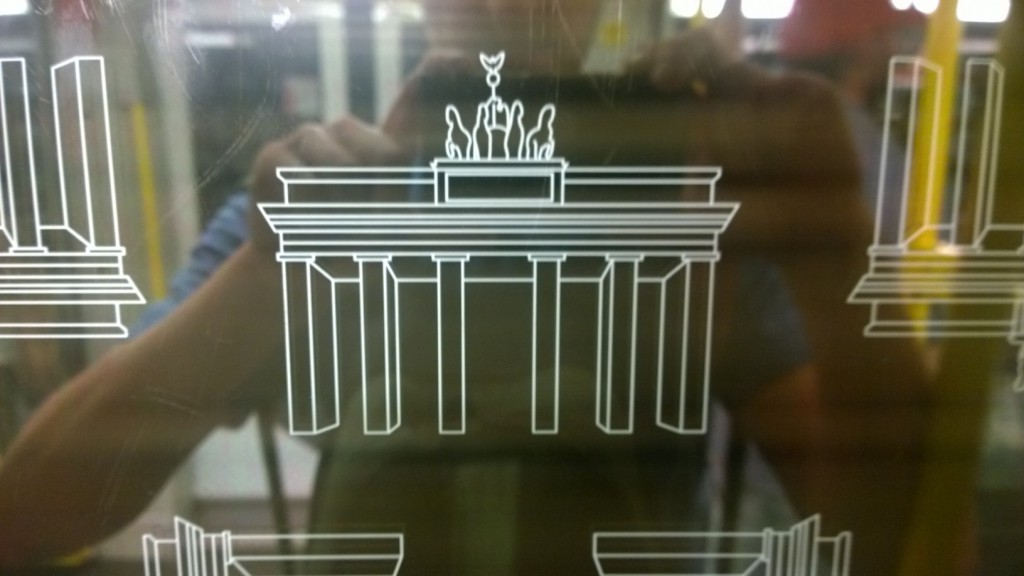 After years of aggravating Berlin artists with its twisted perspective, the BVG has finally started fixing the design of its window stickers.
Last year the BVG promised to do something about the wonky sketch of the Brandenburg Gate printed on the protective sheeting on U-Bahn windows. Finally a new sticker design is being rolled out. The feet of the crazy columns have been slightly adjusted to make more spatial sense, and the lines have been slimmed down.
This comes in response to years of complaints about the design. But annoyed graphic designers will have to wait a while longer before the old image disappears, as the BVG is only rolling it out on a replacement basis.
For now, the improved Brandenburg Gate sketch can only be seen on the doors of some of the H-model U-Bahn carriages – those are the newish long interconnected trains – not the old F-model carriages.
Want to hear more about Berlin public transport and other local topics? Listen to the Radio Spaetkauf news show here.
– By Joel Dullroy, Radio Spaetkauf