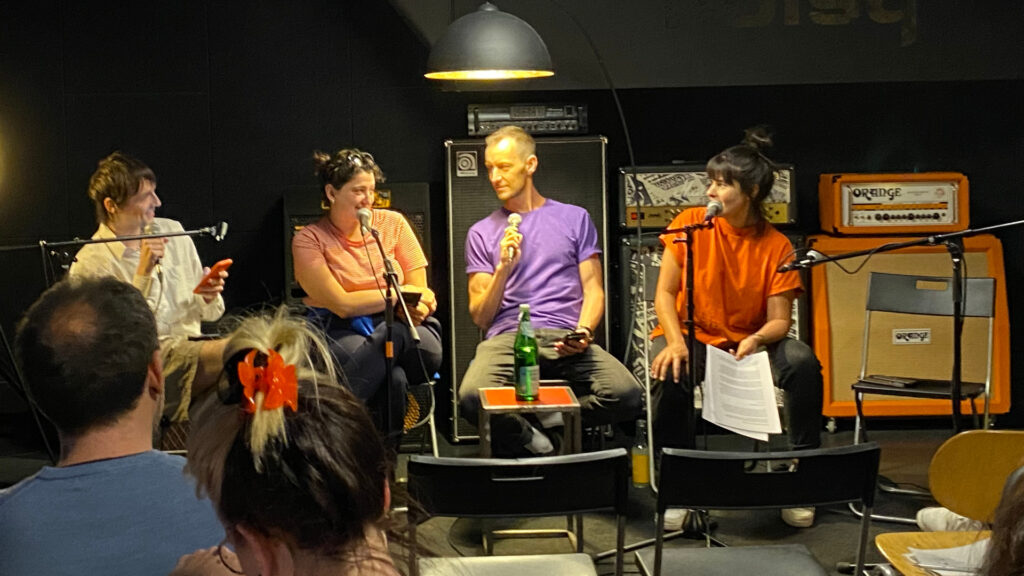 It's pride month in Berlin but a virus outbreak is highlighting how policy makers keep failing the LGBTQi community and shows we learnt nothing from the last pandemic. People are being stigmatized and shamed, the vaccine program is slow – sound familiar? This time it's monkeypox. We talked to queer activist Pansy about how it is affecting the gay community.
Pansy is hosting an actual DRAG RACE on Tuesday, July 26th in Hasenheide. Find more infos via Pansy's Instagram.
Meanwhile a new database has been launched to make it easier for all queer people to find the sexual health services right for them. Our new editor Anne-Marie Harrison went out to interview founder Anna Wim about her platform Fluide BLN.
Correction: In the recording, Anna Wim is incorrectly referred to as "she." Anna identifies as nonbinary and uses "they/them" pronouns. We apologize for the error, and many thanks to Anna for speaking to us about their important work.
Also: You might not know it if you don't drive a car, but the past few weeks Berlin's roads have become the site of an incredible youth-led protest movement. Hundreds of young people of the Letzte Generation movement have been putting their bodies and clean criminal records on the line by blocking traffic, in some cases glueing their hands to the road, to draw attention to the dire threats of climate change. This has enraged drivers, who have physically attacked the protesters, with police often standing by and doing nothing to stop the assaults. We've met one of these incredible activists. Next meetings in Berlin:
Do 21.7. + 28.7. (7pm) at Regenbogenfabrik, Lausitzer Str. 22a
Do 2.8. + 9.8. (7pm) Baiz, Schönhauser Allee 26a
And: Berlin schools are in bad shape, there aren't enough teachers and the ones we do have are overworked. Now international teachers in Berlin are being left out of a scheme to offer better pay and pensions. We talked to Ryan Plocher, a US teacher and active GEW union member, who is helping to plan strikes to try to get better conditions in Berlin schools.
We've recorded this episode live at the wonderful Podfest Berlin, organized by our very own Dan Stern. It was a blast! If you missed it – all recorded podcasts will be published before long. To find out more, head over to https://www.podfestberlin.com/
The episode was hosted by: Joel Dullroy, Izzy Choksey, Matilde Keizer and Jöran Mandik
If you like what we do and want us to keep making the show, please support us by subscribing or donating: https://www.radiospaetkauf.com/donate/