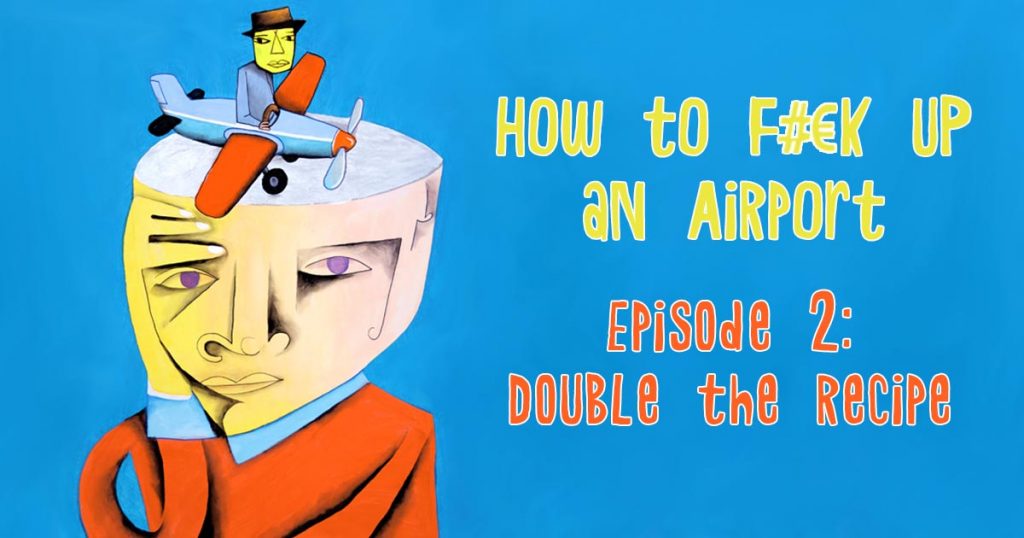 Days away from the planned 2012 opening party, nothing seemed wrong at BER. What was really going on? On this episode, we look at how the airport managers and politicians were messing with the plans, even as construction was underway.
They demanded a 70% increase in terminal space to add hundreds of extra shops, and requested special double story boarding gates for the supersized Airbus A380, even though no airline requested it. Instead of a working fire safety system, they planned to hire up to 800 people to act as human fire alarms.
Despite multiple warnings, the airport board pushed ahead with opening party plans right up until May 8, 2012, when the first major delay was announced. We meet the man who put a stop to it all – Stephan Loge, the administrator of the Brandenburg building department.
Also on this episode, Joel and Jöran visit the Schönefeld S-Bahn station in search of the empty train that runs nightly to the unfinished airport to keep air moving through the tunnels.
How To Fuck Up An Airport is presented by Radio Spaetkauf and RadioEins.
Producer: Joel Dullroy
Presenters: Joel Dullroy, Maisie Hitchcock, Jöran Mandik and Daniel Stern
Music: Ducks!
Artwork: Jim Avignon
Subscribe to Radio Spaetkauf on iTunes.