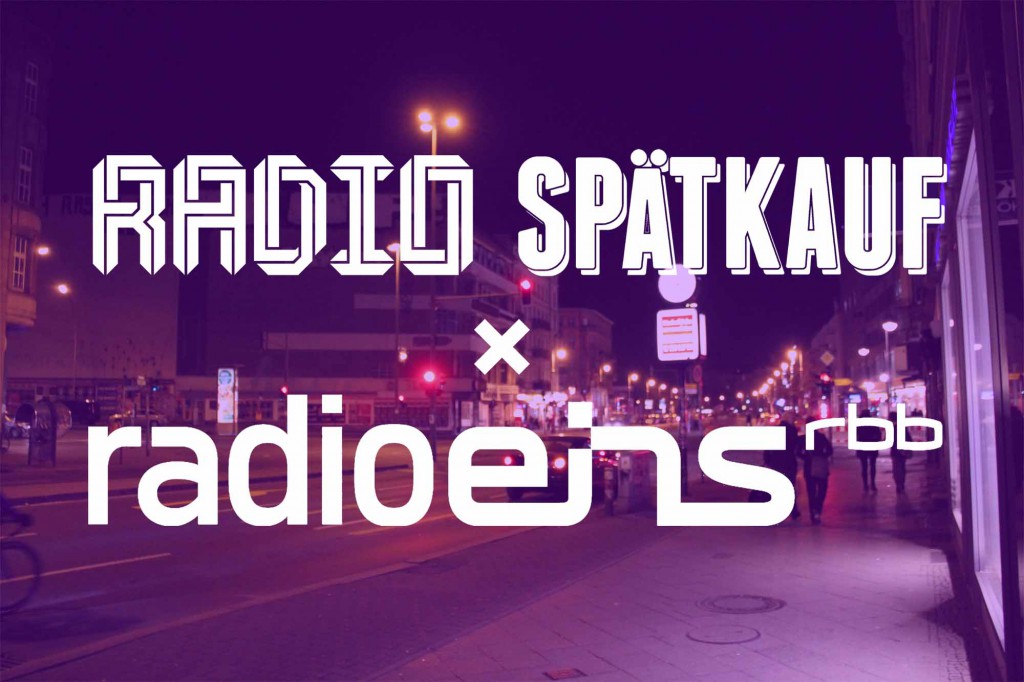 Radio Spaetkauf is thrilled to announce the launch of a new podcast series produced together with RadioEins, Berlin's public broadcaster. Every two weeks we'll release a short snappy update of local Berlin news headlines. The shows will be released on the RadioEins website and iTunes channels, as well as our own feeds.
The short updates will be fast, entertaining and informative, with a mix of news headlines and our own observations. They are recorded in the RadioEins studio inside Kino Babylon in Mitte, which has great sound quality (and a fantastic green screen backdrop).
In addition, we'll still be presenting our monthly hour-long live show, recorded at the Comedy Cafe Berlin in Neukölln. The full-length episodes will feature a full cast of hosts and guests with in-depth discussions about local Berlin news.
RadioEins is Berlin's main public radio station, presenting a mix of current affairs, music, news and entertainment on the FM frequency 95.8, as well as online. RadioEins is part of the RBB (Rundfunk Berlin-Brandenburg) network.
The partnership with RadioEins comes is perfectly timed. November 2016 marks Radio Spaetkauf's fifth anniversary. The show is now presented by a cast including Joel Dullroy, Maisie Hitchcock, Daniel Stern and Jöran Mandik.
On this first episode for RadioEins, Joel and Dan talk about how Berlin's new "red-red-green" coalition between the SPD, Die Grünen and Die Linke plan to change the city. Their coalition talks include closing Unter den Linden to most vehicle traffic, and building several new tram lines across the city. The incoming coalition also plans to end the crackdown on marijuana in Görlitzer Park, and perhaps even introduce legal medical weed apothekes.
This first RadioEins Radio Spaetkauf short features a brand new set of jingles created by Berlin electronic duo Ducks!, made up of Lani Bagley and Craig Schuftan. You'll be hearing more of their sounds across future episodes.
To hear more local news, and to help us celebrate both our partnership with RadioEins and our 5th anniversary, come along to the next live recording of the hour-long Radio Spaetkauf monthly show on Sunday November 20, 6pm, at the Comedy Cafe Berlin on Weserstraße, Neukölln.
Here's the first show…