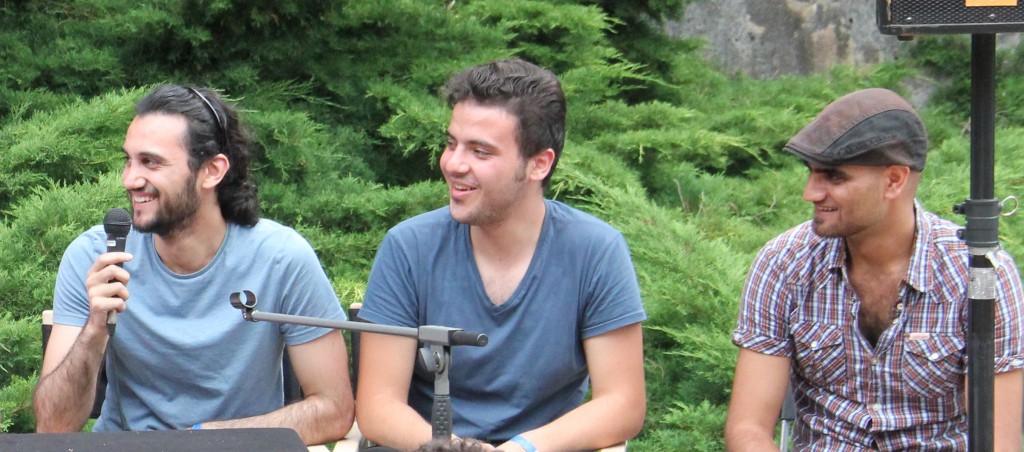 A team of Syrian refugees in Berlin is building an app to help solve the problem of German paperwork. And it's not just for refugees – all new arrivals in Germany will benefit from the app, which they've called Bureacrazy.
The app will allow a user to enter data in their own language, and prints out forms in German. It also gives tips on required documents and office locations.
It's amazing no one thought to solve this common problem before. Even more amazing is that the Bureaucrazy team had no software development background before they arrived in Germany.
The app's creators are Ghaith Zamrik, Munzer Khatt ab, Omar Alshafai and Salim Mohammad, all from Syria. They have arrived in Berlin over the past year after fleeing the war in Syria, and have been living in camps in sports halls and hotels across the city.
As they told Radio Spaetkauf recently:
"We started learning coding here in Berlin with the REDI School of Digital Integration. The best way to learn code is to start building an application," Ghaith said.
In order to launch Bureaucrazy by January 1, the team now needs more support from professional coders and financial backers. You can contact them through their Facebook page.
Listen to their interview on Radio Spaetkauf here.
By Joel Dullroy, Radio Spaetkauf