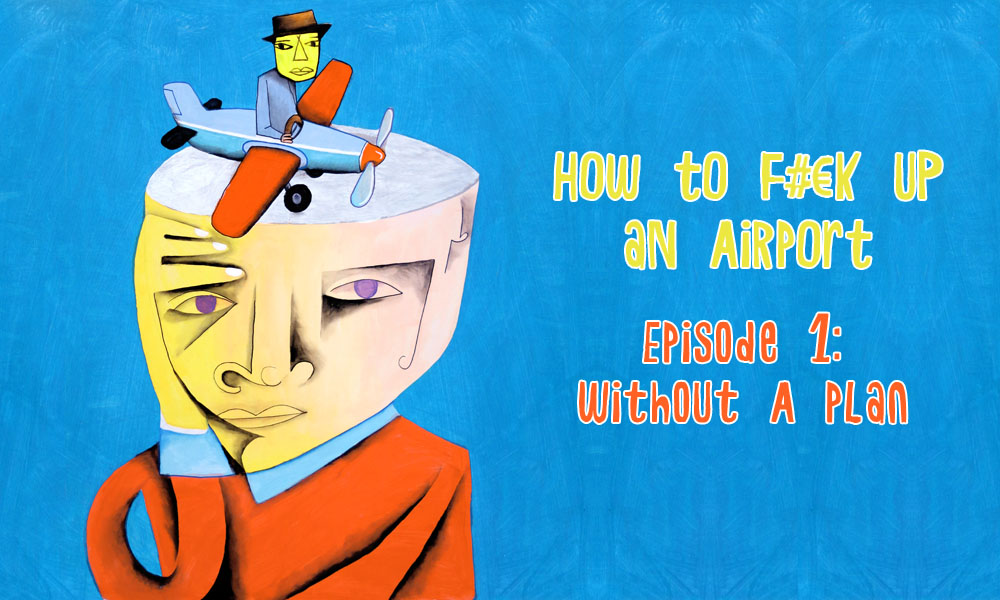 This is a series about the biggest scandal in Berlin since Michael Jackson dangled a baby out a window. It is represented by three capitalized cherry-red sans-serif letters – BER.
That's the international airport code for Berlin Brandenburg Airport, nickname Willy Brandt. It has also become a signifier of failure, incompetence, corruption and Berlin's general inability to get its shit together.
If you've flown to Berlin Schönefeld Airport in the last few years, you'll have seen BER as your plane taxied along the runway. Look out your window and there it is, lit up bright as a Christmas tree, a big beautiful glass-walled neomodernist construction. But your plane can't dock there – not now, not in a year, and maybe not ever, according to some critics.
Despite outward appearances, BER is far from finished. It has been under construction for 11 years. It has blown through six opening dates, three general managers and two state leaders. Costs have ballooned from around €1 billion to at least €5.4 billion.
In this series, you'll learn why the escalators are too short, why the lights are always on, and why the rooms seemed to be numbered by bingo. We'll interview insiders and disgruntled workers, chase ghost trains running to the terminal, and go inside the unfinished airport.
On this episode we'll go way back to before any plans had been drawn, before even the Berlin wall had come down, to discover the foundational flaws that continue to haunt the unfinished airport.
How To Fuck Up An Airport is presented by Radio Spaetkauf and RadioEins.
Producer: Joel Dullroy
Presenters: Joel Dullroy, Maisie Hitchcock, Jöran Mandik and Daniel Stern
Music: Ducks!
Artwork: Jim Avignon
Subscribe to Radio Spaetkauf on iTunes.